G'Day, welcome to Sport Journal.
We're a free Aussie-sports email newsletter…a 3-minute read, sent 3 times a week.
From the AFL to the NFL we've got you covered.
Think of us as the rain man of sports, who likes a🍺 and a punt💰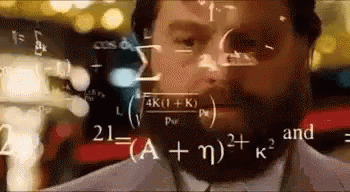 What you can expect from SJ:
We'll shoot breaking sports news into your inbox at 6:30 am every Monday-Wednesday-Friday. No need to open up 7 tabs on your phone to check all the sites. (too easy).

Our best sports picks, we'll be hitting up our full-time punter mates and purchasing shares in racehorses, greyhounds and sponsoring athletes…to give you the inside scoop on what's happening.

We've planned some fun events and giveaways for our readers (so watch this space)
Ok,…let's get to it!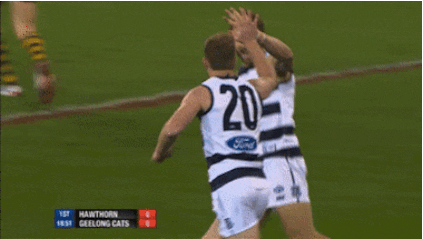 ---
Socceroo's Win
Overnight, Australia beat Jordan 1-0 in a World Cup qualifier 2nd round. The goal coming from Adam Taggert in the 13th minute.
Maty Ryan offered a reminder of his sharp reflexes as Australia took another step towards the next World Cup.
The Albion keeper produced a superb save in the latter stages to secure a hard-earned 1-0 win away to Jordan.
---
Sport's History
On November 16, 2003, a young Lionel Messi, or La Pulga (The Flea) as he's known to his friends, came off the bench for Barcelona to make his first-team debut in a pre-season friendly against Jose Mourinho's Porto. Football would never be the same again!
November 16, 2003 - Sachin Tendulkar plays his very last cricket match before retiring in Mumbai's awesomely named, Wankhede Stadium against the West Indies.
---
Cricket
Australia has left out both Usman Khawaja (a qualified Pilot) who averages 40.66 in tests and Marcus Harris (avg 21) from its 14-man squad for the Test series against Pakistan, while Will Pucovski asked not to be included for mental wellbeing reasons.
Khawaja and Harris' absence is Cameron Bancroft (avg 26) and Joe Burns' (avg 40) gain, with both top-order batsmen named in the squad.
"Joe's record speaks for itself, he has Test hundreds on the board, (has great hair) and has combined very well with David (Warner) in the past," Hohns said.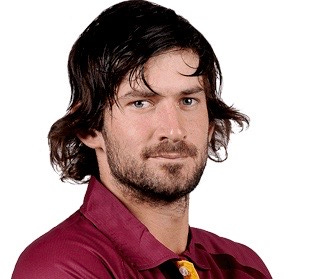 *Joe Burn's wonderful lid
---
Hall v Gallen
From 'off the couch' to 102kg ripped monster: Inside Barry Hall's relentless fight prep.
Over a month and a half at the well-known Kingscliff gym, Hall was put through a program designed to exhume the passion and talent that made him a Victorian junior state boxing champion 26 years ago.
He's said many times over the past week he had to "get off the couch" to fight Gallen, who is preparing for his 10th professional bout.
Hall has not competed professionally in any sport since he retired from the AFL seven years ago.
On Thursday on the Crown Riverwalk, Hall cut a ripped figure (looking like a budget Jason Statham lookalike) as he weighed in at 102 kilograms.
"He hasn't left any stone unturned." his trainer Tony Nobbs told foxsports.com.au
Gallen said. "We genuinely don't like each other and to be honest I can't see us having a beer as it's gone past the point of us having any kind of friendship after it.
"I'm in there to hurt him and he's there to hurt me." Spicy.
---
NRL - $1,000,000 on the open market
Despite coming off a PR disaster in Bali the Brisbane Broncos are poised to make David Fifita the richest teenager in the club's history.
According to News Corp, the Broncos are on the cusp of making Fifita a contract extension offer worth $750,000-a-season over four years.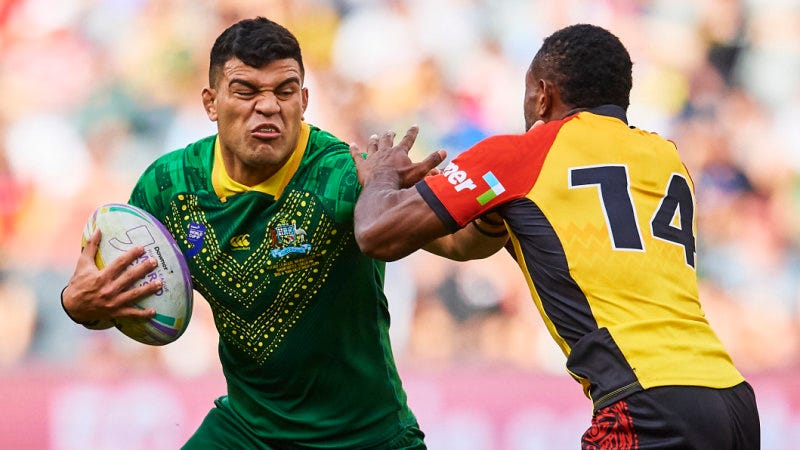 (Getty Images)
The deal will eclipse the $3.4 million the Broncos outlaid to secure Payne Haas for six years.
Fifita has attracted interest from a host of rival clubs, including the Roosters, Rabbitohs, Warriors, and Titans.
Fifita arrived back in Brisbane on Tuesday after brokering a "peace agreement" with his alleged victim, believed to be a financial settlement worth upwards of $50,000.
Before the Bali drama, the Broncos were quietly confident of retaining Fifita despite speculation he could attract offers of $1 million-a-season on the open market.
---
EPL Gossip
Arsenal have held talks with former Spain and Barcelona boss Luis Enrique about the prospect of replacing manager Unai Emery. (El Confidencial, via Metro)
Leicester City are set to battle European giants Bayern Munich, Real Madrid, PSG & Man City for the signature of Nigeria U17 whiz Akinkumni Amoo says All Nigerian Soccer.
Rumour has it Juventus could offer Croatia striker Mario Mandzukic, 33, Germany midfielder Emre Can, 25, Italy defender Daniele Rugani, 25, France midfielder Blaise Matuidi, 32 and Cristiano Ronaldo's 3rd born son* in exchange for Manchester United and France midfielder Paul Pogba, 26. (Tuttosport) *Club is yet to confirm.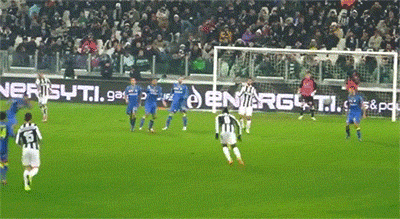 STAT OF THE DAY
Liverpool have won more PL games against reigning champions than any other side in the competition's history (21). In fact, the last time they lost at home to a defending champion was in December 2007 (0-1 against Manchester United).
---
NRL
Tigers target and dual Roosters premiership winner Latrell Mitchell took time out to help his hometown of Taree fight against the fires on Wednesday. 
Mitchell has been spending time in his hometown since the Roosters withdrew their $800,000-a-season offer a week ago.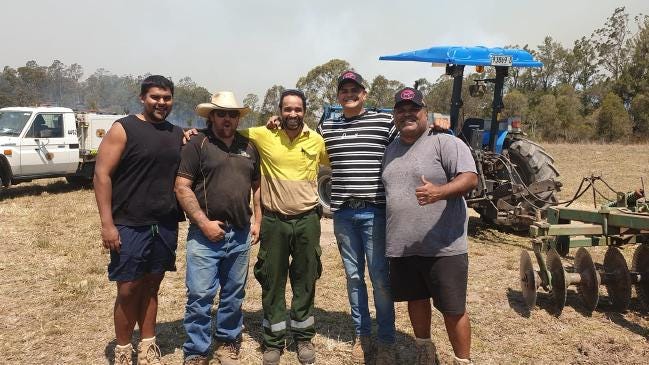 It goes without saying our thoughts are with anyone affected by the fires!
---
SBW NEWS
In his first media interview since signing for the Toronto Wolfpack.
"I'm grateful and blessed for this opportunity but understand what I'm coming into. It's great what Toronto have done and what they're trying to achieve. It all lined up and as a man of faith, I thought it was just meant to be".
Brace yourselves for loud shouts of "SONNY-BILL, OH MY GAWD WHAT AN OFF-LOAD, ARE YOU KIDDING ME?" from Canadian comms.
---
Melbourne Cup - A real-life example of money making a man more attractive.
The Melbourne Cup's luckiest punter has revealed he was brushed by the woman he was with moments before realizing he had won nearly $800,000.
Kenny was on a date with a high school friend at Crown Casino during the Melbourne Cup races on Tuesday.
"I had another couple of drinks … and she pretty much told me, 'Listen, I don't really feel it. You know, this isn't going to go anywhere. I want to get the five o'clock train' and I said,'Ah well, no worries, thanks for being honest'.
In the aftermath of the main event's stewards inquiry — which saw Master of Reality demoted from second to fourth for impeding eventual third-place finisher Il Paradiso
But the protest — which also saw Prince of Arran bumped up from third to second — was a godsend.
"I'm seeing all these numbers mate and I'm like speechless, I'm gasping. I'm like, 'Oh my effing god, oh my god' and everyone at the restaurant is looking at me like, 'What's wrong with this clown?'"
and then…
"The five o'clock train turned into a seven o'clock train. She kept going to the bar and getting more drinks.
"I paid for lunch, I paid for all the drinks. We had a bit of a laugh about it. She was ringing her girlfriends, she was ringing her old man as well." (news.com.au)
---
Weekend Sport highlights : (Times AEDT)
🏏 Australia XI v Pakistan (2 day Tour match) (Friday 13:30)
🥊 Barry Hall v Paul Gallen (code war) (Friday 22:00) (Main Event TV)
🏎 Brazilian F1 (Monday 4:10am)
🏏 WBB League (Lady Cricket)
⛳️ Nedbank (European) & Mayakoba (PGA)
🎾 ATP World Tour Finals (Final is Monday 5am)
⚽️ A-League, Euro 2020 qualifiers & U17 World Cup Final
🏉 Fiji vs Barbarians (Twickenham) (Sunday 1:30am)
🏈 A full round of NFL & NCAA Football
🏀 A full round of NBA
---
Enjoy your weekend & stay hydrated! 🍻